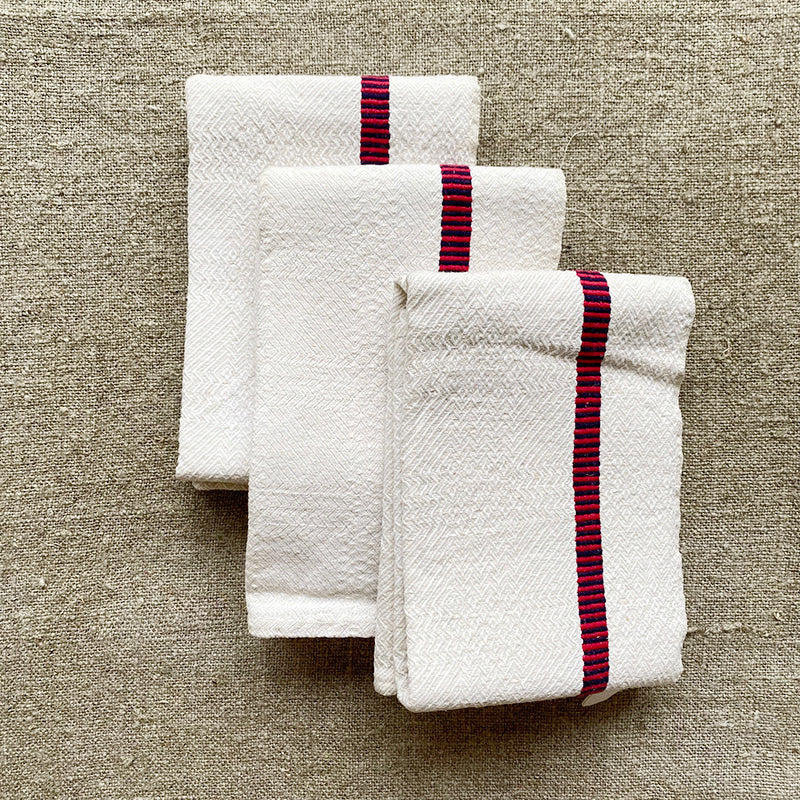 Antique Striped Torchons - Set of Three
These beautifully textured oatmeal cotton torchons have a unique woven red and blue stripe woven down both sides. Considered to be very rare - these household cloths are probably from the Pays Basque area of France where they added in the red or (usually) blue woven stripe.
To clean hemp, linen or nettle wash in your washing machine with soap and warm water. Once removed from washing machine, snap out any wrinkles. Hang to dry and then press with a hot iron. The more these fibers are washed, the softer they become.
These towels will last a lifetime if well cared for.
Set of three torchons
21 x 27