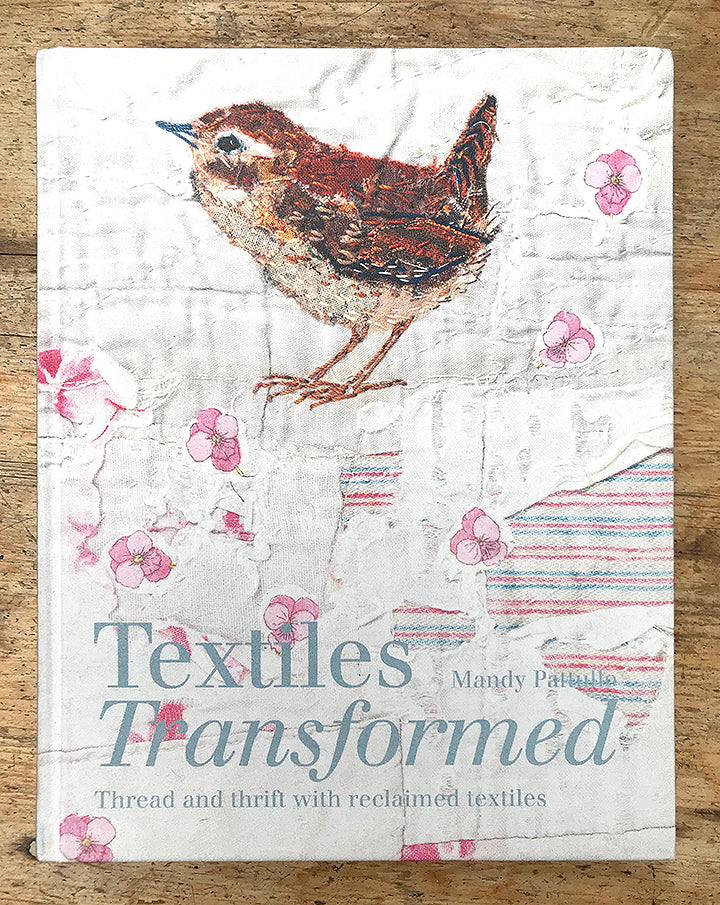 Textiles Transformed by Mandy Pattullo
A guide to transforming found and cherished textiles. Reworking old and worn textiles into beautiful collages is at the heart of textile artist Mandy Pattullo's practice. In Textiles Transformed she gives us an insight into her creative process and shows how to source, refashion and repurpose a variety of vintage textiles and precious fragments to create beautiful collages, quilts, bags, books and many more unique textile items. Following the make-do-and-mend and folk art traditions of previous generations, Mandy provides simple instructions and projects for working with quilts, patchworks, linen, lace, wool and even deconstructed pre-loved garments. Packed with inspiration and techniques for embellishment, stitch and appliqué, each chapter beautifully demonstrates how fabrics and textiles can find a new and repurposed life. The book will inspire textile artists of all skill levels to incorporate these past beauties into their own work.

Mandy Pattullo trained as a surface pattern and textile designer and now is a textile artist, exhibiting her own work around the UK and also running textile workshops. Her work is based on collage techniques and she makes a conscious effort not to buy new fabric but repurpose the range of beautiful existing pieces that can be found everywhere.
Mandy Pattullo  is the author of Textile Collage, also published by Batsford.
THE FIRST PRINTING OF MANDY'S BOOK HAS SOLD OUT - WE WILL RESTOCK AS SOON AS WE RECEIVE MORE!
Be sure to sign up for Mandy Pattullo's virtual workshop with French General here.