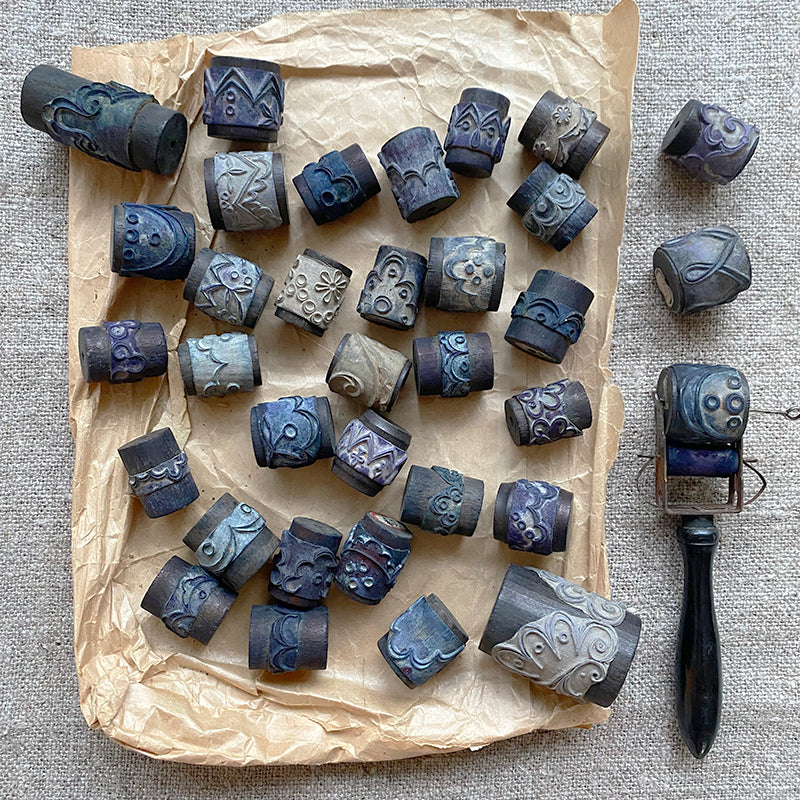 Antique Embroidery Stamp Collection
This collection of old embroidery stamps was found at the brocante in Albi. Well worn and used to place a marking on pillowcases, handkerchiefs and small items of clothing, this is a set which tells the history of French embroidery in every stamp. One roller and over twenty small rolling stamps included.
A wonderful collection for a textile museum or French history lover.