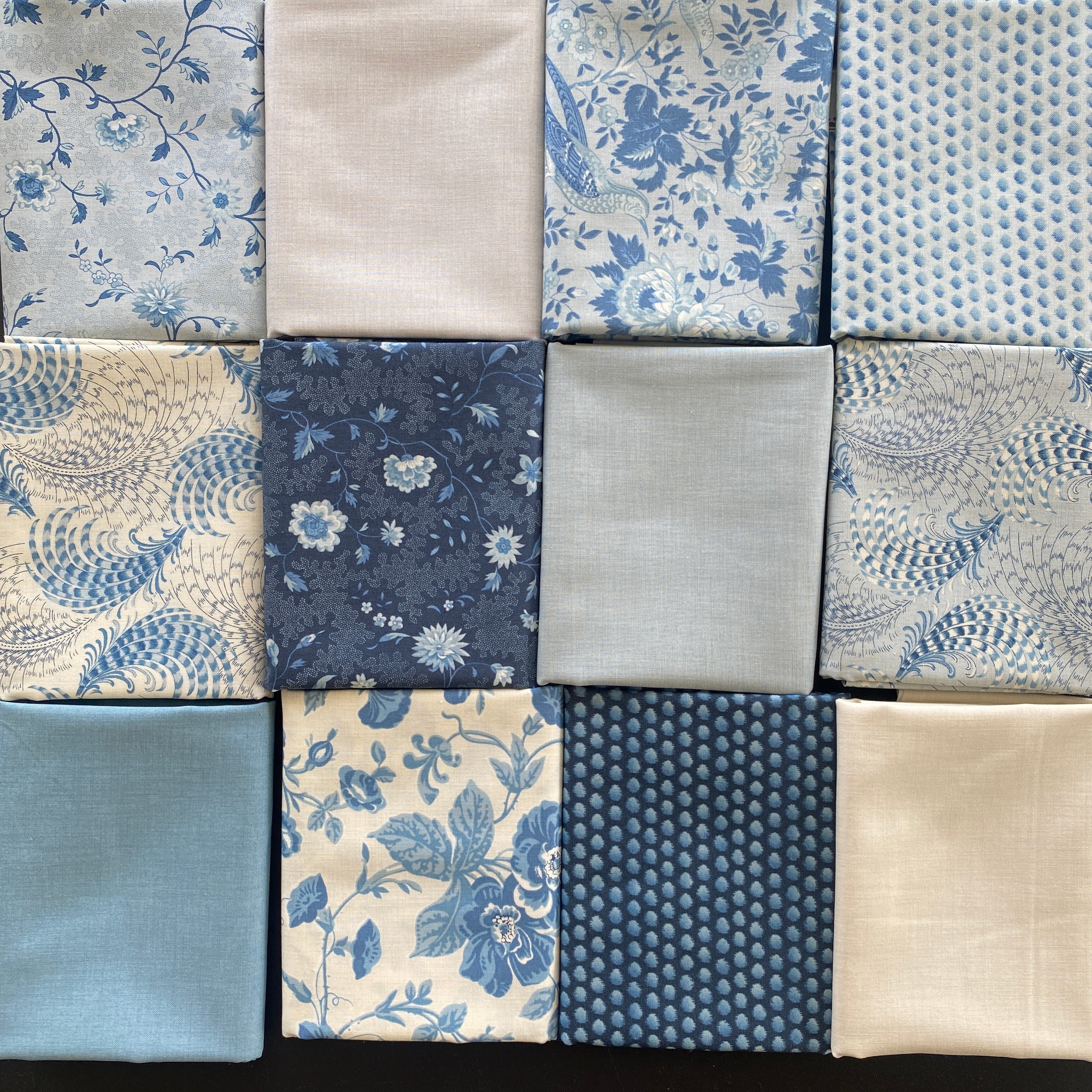 Bleu de France Favorites DEUX
Our new collection, Bleu de France highlights all of the beautiful French blues. Bleu de France (Blue of France) is a color traditionally used to represent France. Blue has been used in the heraldry of the French monarchy since at least the 12th century, with the golden fleurs-de-lis of the kings always set on a blue background. This classic collection will blend well with all of our Favorite Solid colors to make up a collection of fresh, modern quilts.
Bleu De France Favorites includes twelve  1/2 yard cuts of our favorite pieces in the collection.