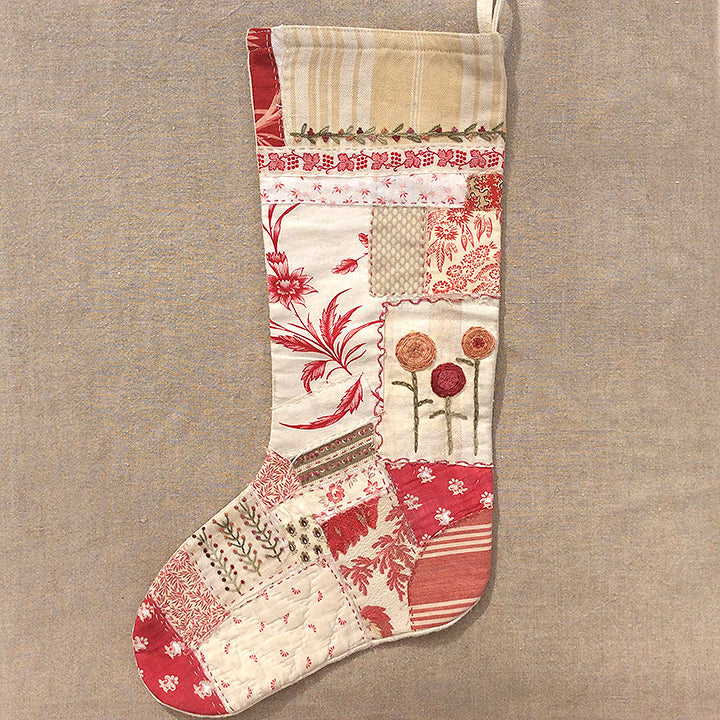 Boro Stocking Kit
This sweet kit contains everything you need to make up your very own boro patched holiday stocking.  If you love hand-sewing - you will love this kit!  Simply design your stocking using the antique and new fabric onto your French Sashiko stocking - then hand stitch your fabric down with embroidery stitches.
Kit includes:
French Sashiko fabric for stocking
Assorted decorative ribbons
A selection of vintage/antique fabrics 
French General label
Sewing thread
Embroidery floss
Sewing needles
Applique pins
Stocking paper template 
Kit instructions 

This kit is made using ANTIQUE and VINTAGE fabric from our collection - so each kit will be a little different.  We will choose a beautiful selection of fabric for your kit and know you will love it!