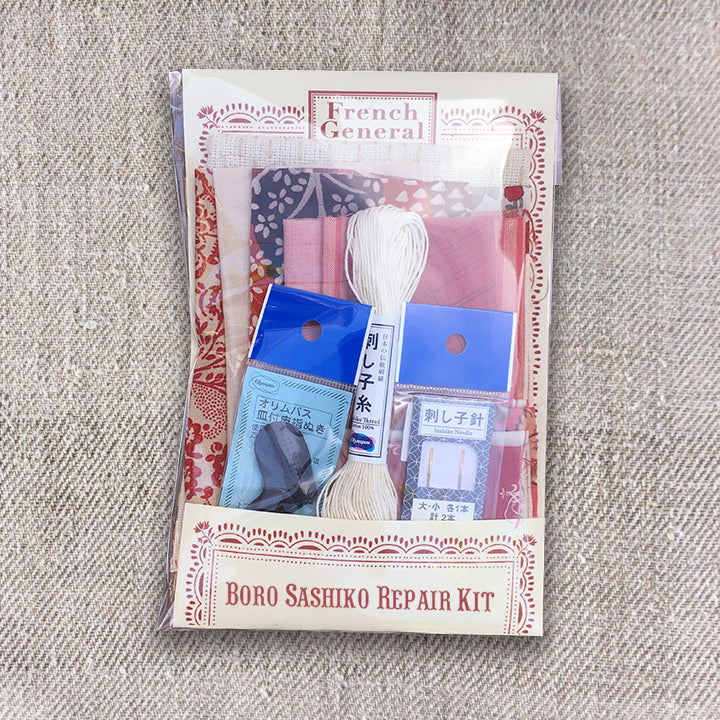 Boro Sashiko Repair Kit - Available in Red or Blue
Right now, slowing down and being more mindful is a perfect time to discover the ancient but relevant art of boro repair.  Using the scraps provided, along with a sashiko needle and thimble, enjoy repairing tears and holes in your favorite jeans or jacket.  A simple running stitch will work - just be sure to add a fabric patch to each side of repair for reinforcement.
Each of our repair kits are different (chose between red or blue).  Each kit is filled with old and new fabric from our collection, as well as a sashiko needle, thimble and thread.
Happy Stitching!