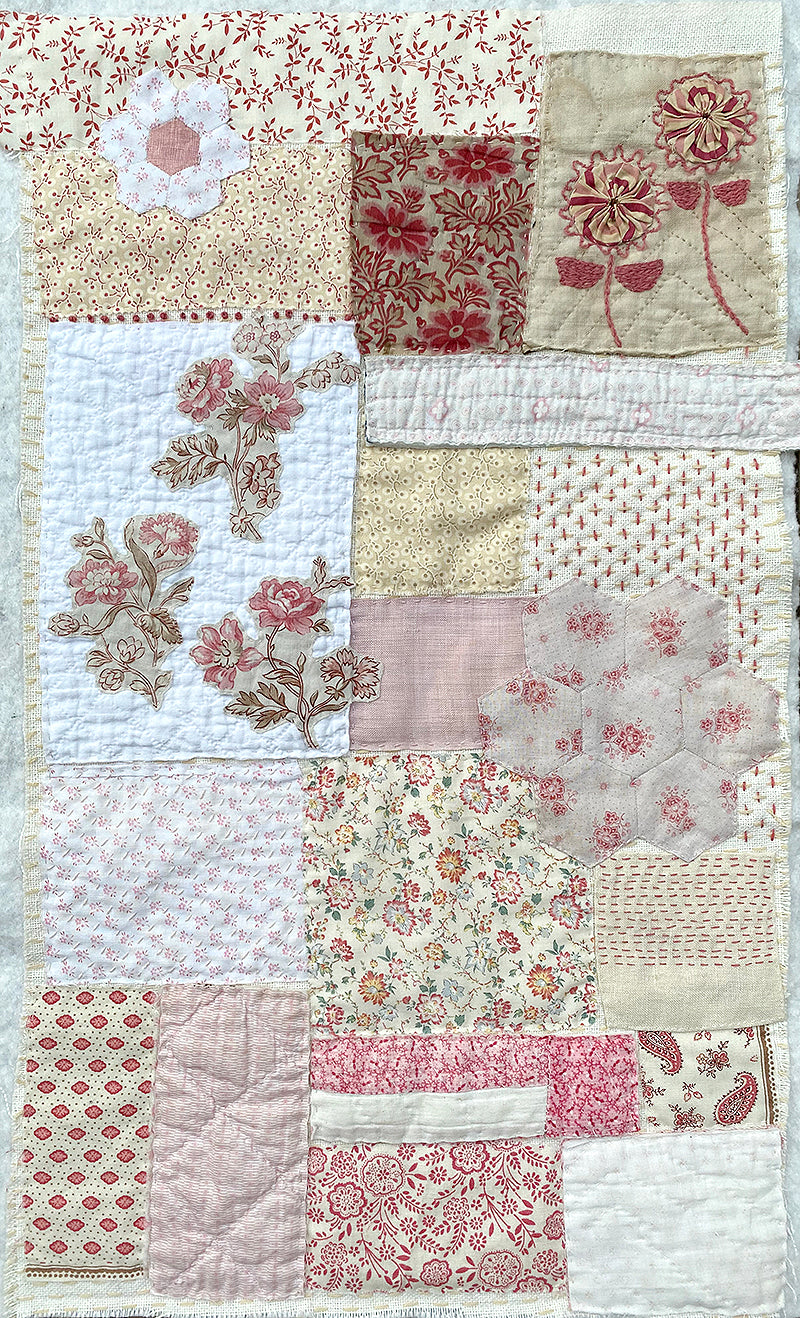 Quilted Stitch Kits / No. 1-3
Our Quilted Stitch Kits are filled with old and new scraps including antique quilt fragments*, old linen, classic French General fabric, ribbon and trims.
Each kit comes with a 14x20" cotton Sashiko base as well as a 14x20" piece of bamboo batting, so you can quilt as you go. Additional colored stitch panels will be released every few months if you would like to stitch all 12 panels with us.
Stitch kits also include a selection of coordinating threads, needles and notions needed to complete your panel.
Three colors available - please make your selection at the pull down menu or choose all three!
No. 1 Rose
No. 2 Sable
No. 3 Ciel Bleu
*antique scraps may not be identical to photos