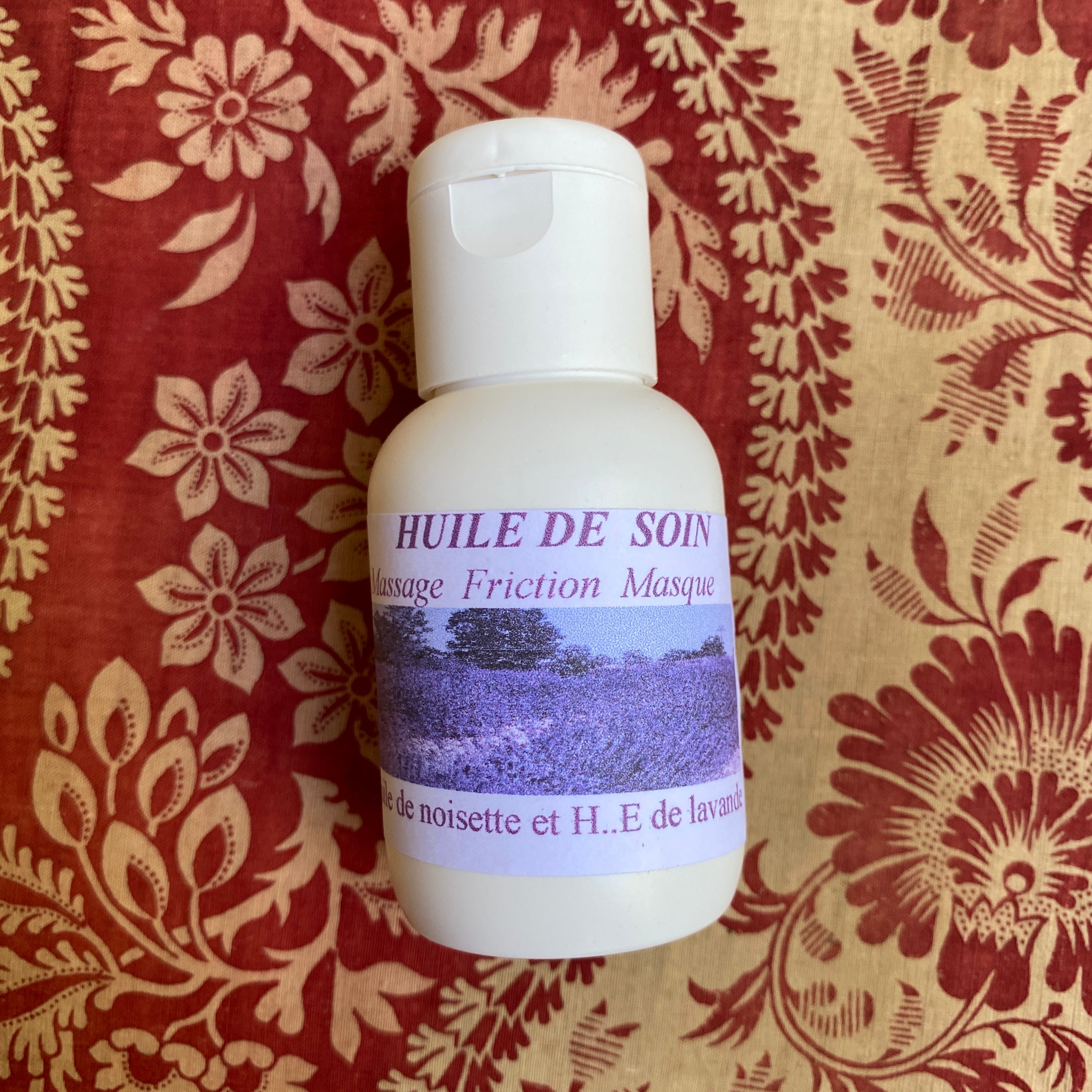 Lavender Hazelnut Oil
This pure Lavender oil is mixed with organic hazelnut oil and made by our friend Nadette outside of Cahors, in the South of France.  Nadette eats, sleeps and breaths lavender and grows the most beautiful smelling plants to make the best lavender oils, soaps and body oils.
This is my favorite lavender oil for body and face - a tiny bit goes a long way and it is already mixed with a carrier oil - so you can apply it directly to your skin.
My nose says: nutty, soft, pretty, slight mint, head rest
60ml