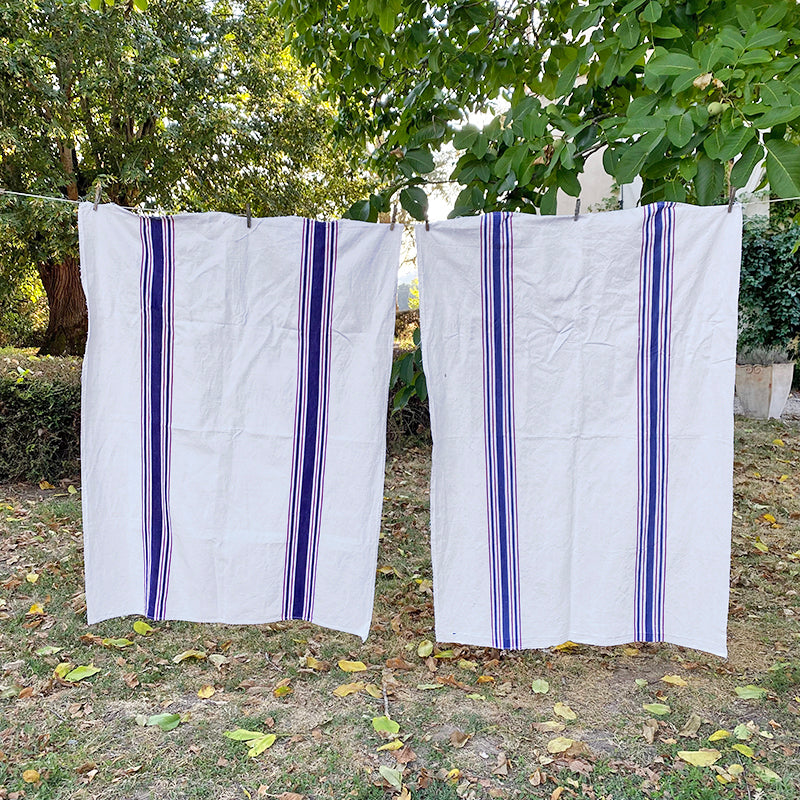 Vintage French Ticking Cloths
Vintage French hemp and linen ticking cloths, with woven blue and red stripes.
Our brocante textiles are old and many have been used for years by a rural Frenchwoman. Spot treat with a stain remover spray, wash in machine with warm water, hang to dry and press with a hot iron.
These textiles are considered vintage and if treated right, they will last a lifetime.
Ticking A: 39"x54" Hemp - similar to a grain bag. Almost spotless.

Ticking B: 37"x56" Heavy linen - has some spots that might come out.