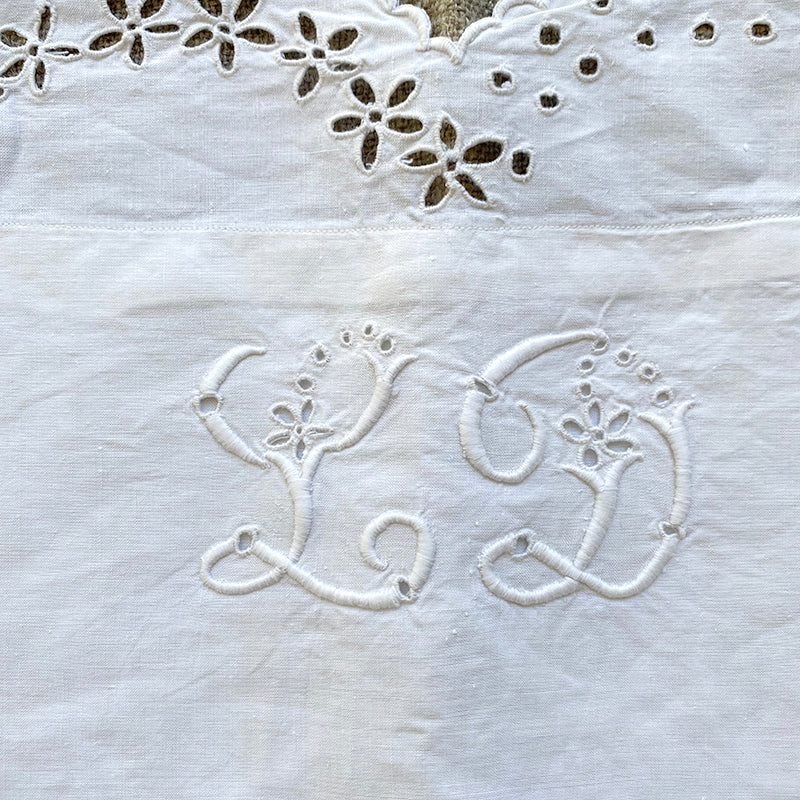 Antique Linen Pillow Sham - LD Monogram
Antique, cool to the touch, linen pillow sham with beautiful white embroidery throughout. Five mother of pearl buttons on back for the closure. 
To clean fine linen, wash by hand or on gentle cycle in your washing machine with soap and warm water. Once removed from washing machine, snap out any wrinkles. Hang to dry and then press with a hot iron. 
30"W x 27"L