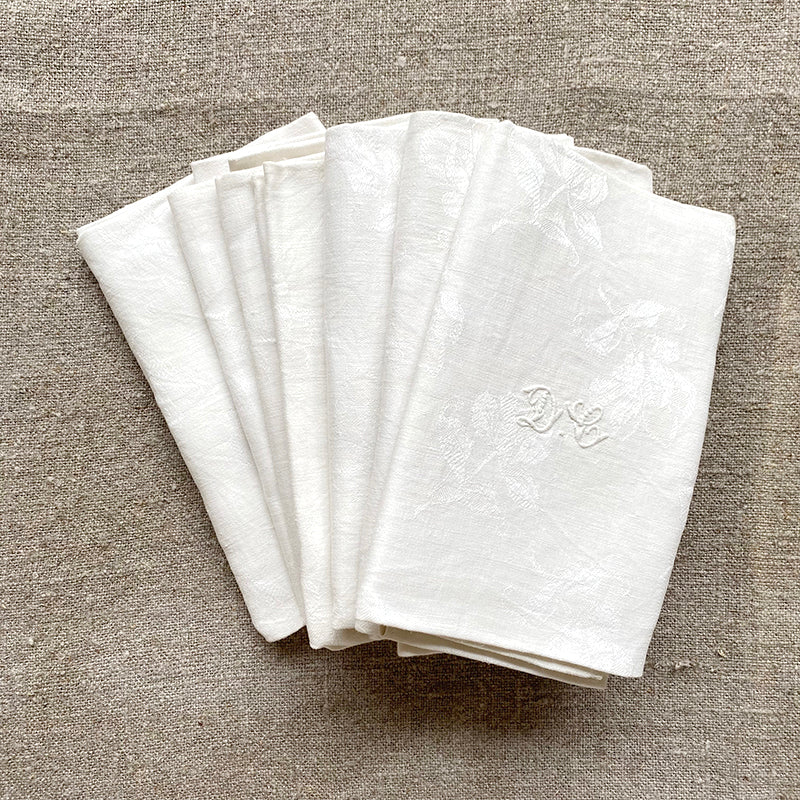 Linen Damask Napkin Set of Seven - DC Monogram
A sweet set of early French linen damask napkins with a white DC monogram in the center. 
To clean hemp, linen or nettle wash in your washing machine with soap and warm water. Once removed from washing machine, snap out any wrinkles. Hang to dry and then press with a hot iron. The more these fibers are washed, the softer they become.
These towels will last a lifetime if well cared for.
Set of 7 Napkins

27 x 27