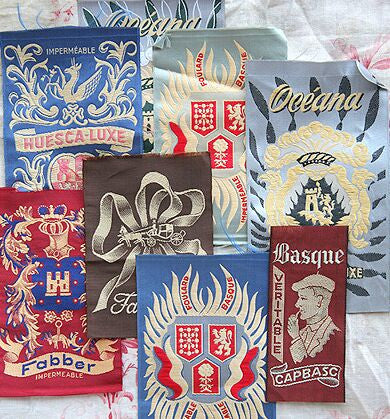 Antique French Beret Labels
A set of eight different machine-sewn labels that were made to be sewn inside of the Spanish berets. Found in an old hat factory in France, these labels are in unused condition and would look perfect framed or sewn onto cards. A small bit of French textile history from the 1920's.
Set of 8 labels (may vary from photo).