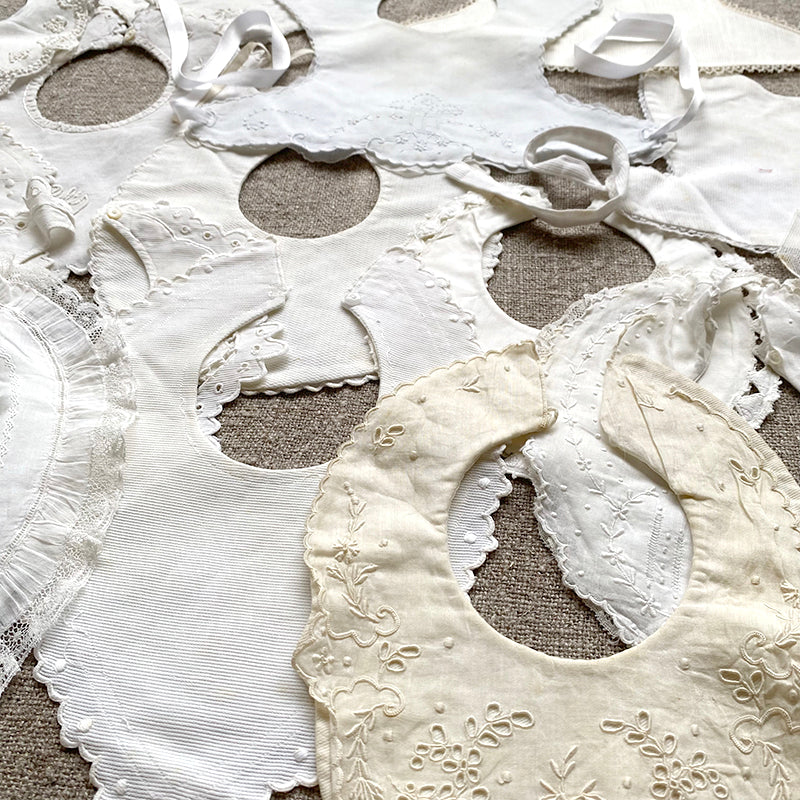 Antique French Baby Bibs - Set of Two
The sweetest cotton bibs for the smallest of babes. Some bibs may need a soak and a pressing - but they are in pretty good condition - although missing a tiny button here and there. All of these bibs are from the late 1800's to the early 1920's.
To wash, soak in warm water with a drop or two of soap, let dry naturally and press with a warm iron.
Most of these old French bibs are different - we will pick out two wonderful bibs for you.
Two bibs per order.