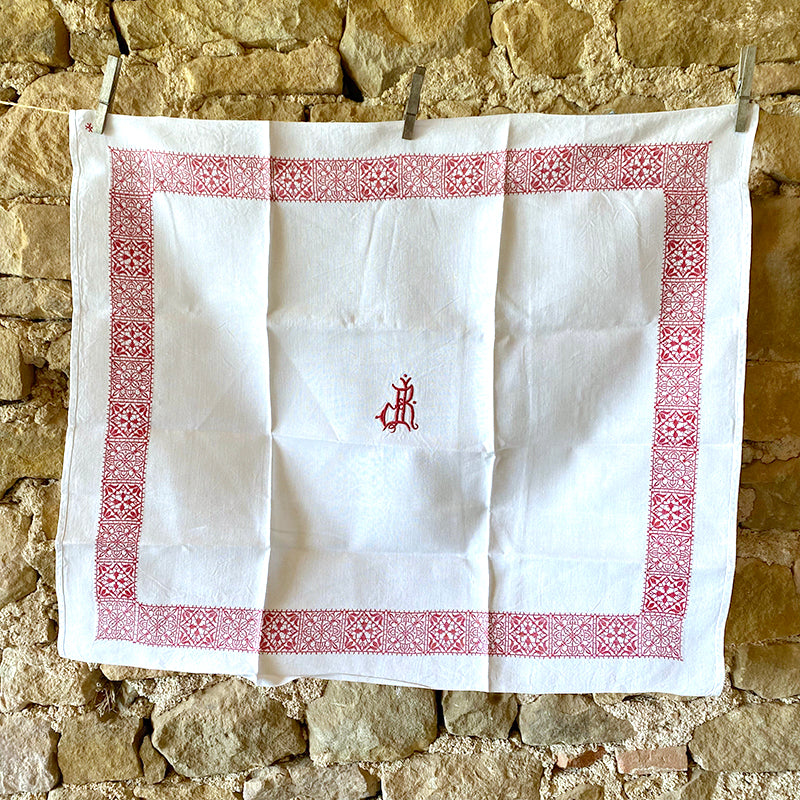 Antique Monastery Cloth - JR Monogram
An absolutely stunning cloth - there is a small red cross stitched in each corner to indicate these were from a monastery or convent in France. Intricate woven red edges with a hand-stitched JR monogram in the center. Very lightly used and very clean!
To clean hemp, linen or nettle wash by hand or in your washing machine with soap and warm water. Once removed from washing machine, snap out any wrinkles. Hang to dry and then press with a hot iron. 
One cloth per prder.
31" x 27"